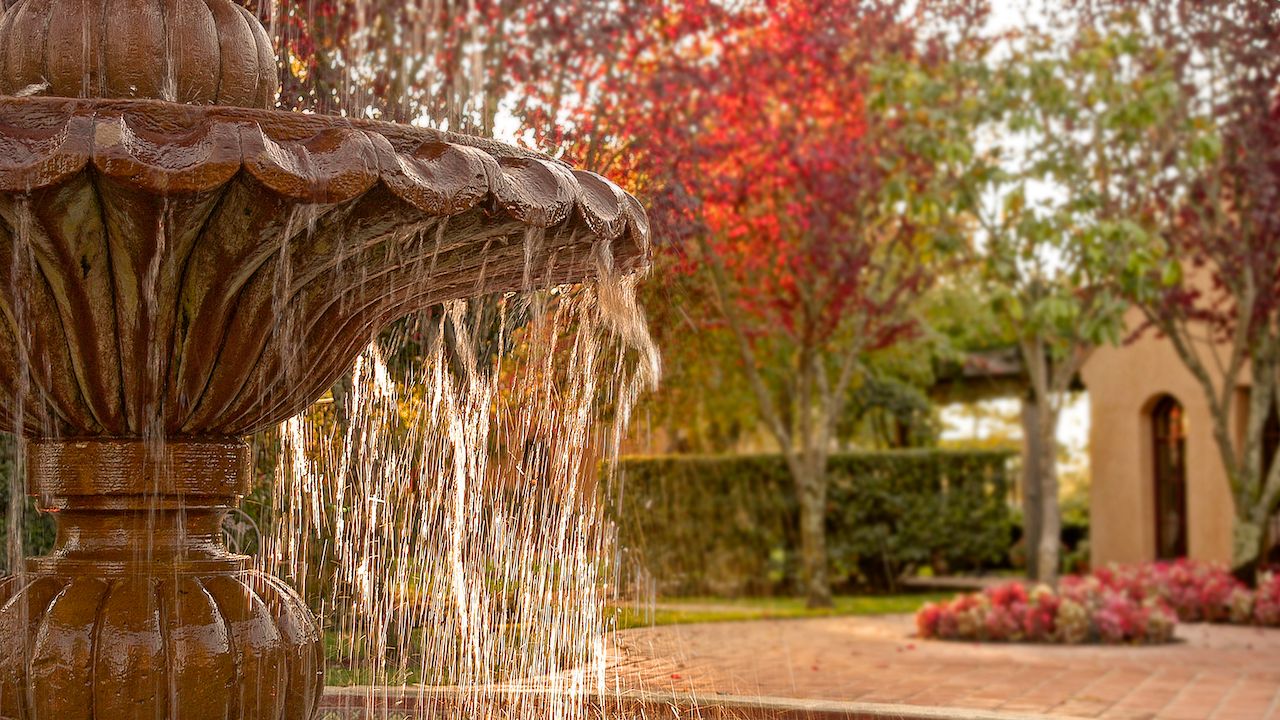 11 Best Water Features In Each Category Reviewed (2023)
Water features are beautiful creations that are ornamental and practical. They can add beauty and decorative styling to your garden or living room while providing relaxing and soothing sounds to uplift your mental mood, among many other benefits.
These majestic ornaments come in diverse styles and designs, including solar, rock-themed, tabletop and more. Additionally, they're composed of various materials, including polyresin, cast iron, ceramic and concrete.
We've done the hard work for you by meticulously examining a wide range of designs available in Australia. We've narrowed our search to eleven of the best water fountains in each category. Here are the results and our reviews:
1. Best Rock Water Feature
Rock fountains have a natural appeal in how water flows along rocks. They bring us back to nature to the time we observe water flowing along rocks either at a lake or mountainous waterfall.
They are typically composed of polyresin, a lightweight compound and easier to mould into desired shapes and sizes.
The winner of the best rock fountain goes to the Laguna 4-Tier Rock Fountain.
The Laguna features a rock design theme all-round. At 80cm in height, this is a decent-sized fountain that creates excellent sounds from its four tiers of water flow. We also like the three LED lights that give the Laguna a nice glow in the evening.
2. Best Solar Water Feature
Solar fountains are an excellent choice for a cordless setup. They use a solar water pump, which brings several additional advantages to electric-powered fountains.
Our choice, and also most popular with our customers, is the Solar Powered Twist Fountain.
The Twist is a simple design that features a ball on top. But there's something elegant about it that works in a garden setting. It comes with a solar panel with a rechargeable battery, so when there are some clouds in the cover, you know you've still got power til the sun shines again.
3. Best Large Concrete Fountain
Concrete fountains are usually substantial in size and weight. They are great if you want a strong and sturdy fountain that can last decades and looks nicer as it ages.
Our pick for the best Concrete Fountain is the Catalina.
We love that the Catalina is mighty tall at 185cm, which creates significant waterfall sounds across its three tiers of bowls. The largest bowl is 120cm in length, so if you add a pond, you get even more audible sounds on the fourth-tier drop to the pond.
The Catalina has Italian-inspired design accents, featuring curved ridges on its bowls and floral patterning along the base and centre adjoining necks. This fountain wins not only the concrete category award but also the best classical fountain!
4. Best Indoor Water Feature
Indoor fountains can spice up your living room and add to a nature-inspired decor setting. You can set one up next to a sofa to create a relaxing space while enjoying TV or reading a book.
The winner of the best indoor fountain goes to the Harmony Dancers.
We love the Harmony Dancers for many reasons. It features a minimalist design, so it doesn't clutter your living space. Moreover, the ripples of water flow are gentle, so you can still maintain a quiet area. Lastly, the two LED lights allow you to use the fountain as indoor lighting to create a lovely night light.
5. Best Tabletop Fountain
We extend the indoor type to the tabletop fountain, which is more of a niche style that sits on a table. Tabletop fountains are usually smaller and portable, which makes them easy to transport around the house. They can fit nicely in the living room or a bedside table for you to enjoy nice sounds while lying in bed.
The winner is the Udara.
This fountain's simplicity and the rain effect make it a stunning piece. At 50cm, the Udara is larger than the usual tabletop type, so it suits more on a larger table, e.g. a large bookshelf.
6. Best Wall-Mounted Fountain
Wall-mounted fountains are great if you have limited garden or living room space. They hang against a wall to free up space to clear space for foot traffic.
The winner goes to the Verona.
We love the Verona for its simple two-piece setup and classical design. It features a bowl with symmetric ridged lines and a prominent lion head showing its mane neatly in the shape of a rounded rectangle. Moreover, the lion's open mouth adds character while allowing water to propel forward onto the bowl.
7. Best Floor-Standing Wall Fountain
Floor-standing wall fountains have a flat back to lean against a wall, providing the same space-saving benefits as the previous type.
The best wall water feature we've picked is the Arcadia Waterfalls.
We like Arcadia for several reasons. Firstly, it's a tall fountain at 143cm and provides a substantial visual impression. Next is the three-tier design, which produces considerable waterfall sounds due to its size.
8. Best Cascading Water Feature
Cascading Fountains are famous for their tiered structure of bowls to allow water to cascade downwards. This style naturally creates multiple water drop sounds. The combined flow creates an orchestra of lovely water sounds for your ears.
This type of fountain usually comes in two to four tiers but can extend up to eight or more.
Our pick for this type, our best-selling fountain store-wide, is the Carmen.
We love the Carmen for its life-like granite stone look. The water flow is smooth and heavy for a medium-sized fountain. Further, the bright LEDs light up this ornament at night. The Carmen is a steal for under 300 bucks, and no wonder it's our best-seller.
9. Best Ceramic Water Feature
Ceramic fountains have a smooth finish to them due to the glazing effect. The result is a more opulent-looking feature that works well next to luxury decor.
We've selected the Palm Leaf as our winner in this class.
We love the floral engravings of the Palm leaf and the way the mouths of its bowls lean slightly, alternating directions for a more fun look.
10. Best Rain Effect Water Feature
Rain Effect fountains differ from traditional ones in that water flow are water droplets. Hence the sound is also different. Gentle-falling raindrops can be very relaxing and bring us back to the comfort of rainy days when we're safe and relaxed in our homes.
Our pick for the best in this category goes to the Regen Rain.
The first thing we love is the unique spiral abstract design. It's elegant and minimalistic. The falling rain comes from the top and almost resembles a mirage effect. Further, the neutral grey colour makes the Regen versatile in various backdrops.
11. Best Abstract Fountain
As the name suggests, this type is sought after for its dynamic and often intangible design cues.
The winner goes to Mirage Falls.
The Mirage is as minimal as you get, featuring an arc design with a centre ball catchment for the waterfall drop. We love that it comes in ivory white and Aegean blue. The ceramic design gives this abstract fountain a smooth finish and a classy appearance.
Executive Summary
We've reviewed the eleven best water features in each design category, from rock themed to solar to tabletop fountains. Moreover, this review is helpful for you as a starting point to pick the fountain that best suits your needs and preferences. No matter the type or style you buy, know that it will bring lasting joy and excellent benefits.
Now that you have some ideas, the next step is to browse our store to find your perfect water fountain!